If you're amped that Medium is back on Start TV, there's more good news! Medium star Patricia Arquette just announced her newest project - and it promises to deliver even more thrilling true crime.
Arquette's new show is called The Act, and according to Deadline, it will be available on Hulu, but there's no start date announced yet. We'll keep you posted once more details are released, but what we do know is that The Act is about a young girl named Gypsy Blanchard who struggles with her tense relationship with her mother Dee Dee Blanchard (Arquette).
The Act is based on an actual murder of a real woman named Dee Dee Blanchard that occurred in the summer of 2015 in Missouri. It's a deeply disturbing case with some thematic parallels to this year's HBO hit show Sharp Objects. Check out the details of the case if you're intrigued, or wait for the plot to unfold on the show to see how Arquette tells the story. Either way, it's sure to be a thrill to see Arquette back in the realm of true crime where her Emmy Awards suggest the actress impresses most.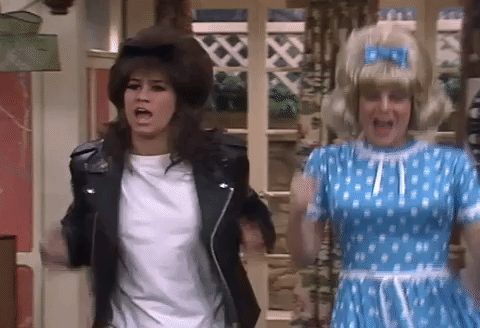 But Arquette isn't the only Start TV star with an update! The Division star Nancy McKeon (who TV fans likely also recognize as Jo from The Facts of Life) will find her way back to the spotlight in the upcoming season of Dancing With the Stars. The actress is partnered up with professional dancer Val Chmerkovskiy, who took home the show's top prize in 2015 and 2016.
Dancing With the Stars will premiere on September 24, if you're eager to see if Jo's still got the moves.
0 Comments

Post a comment